Dede Wyland & the McLaughlin Brothers – 02/07/15 – Unitarian Univ. Church
Audio–Fearless Love
Audio–Lord Keep the light On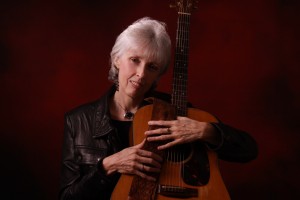 Who

Dede Wyland & the McLaughlin Brothers

When

Saturday, February 7, 2015

Where

Unitarian Univ. Church (

map

)

4831 E. 22nd Street
Tucson, AZ, United States 85711

Other Info

Dede Wyland is one of the country's finest country/bluegrass singers. She toured with Tony Trishka and Skyline, who she was with here in the 1980s. She also performed about 10 years ago at the Tucson Folk Festival. Dede is still singing, performing and teaching voice, and just released a CD, entitled "Keep the Light On." Featured in her band will be the McLaughlin Brothers. Peter McLaughlin lives in Tucson. Peter is a former National flatpicking champion and singer---his current band is called the Sonoran Dogs. His brother David will be here from Washington DC; and a superb mandolin player, and singer. David was a member of the Johnson Mountain Boys, is on DeDe's last CD, and he has not performed in Tucson in ages. The brothers will perform a short set without DeDe to open the 2nd half of the show. David recorded recently with DeDe--on the "Keep the Light On" CD. Rounding out the band will be and our own Nick Coventry on fiddle, Tyler James on banjo, and accomplished bass player Brian Davies, all of the Sonoran Dogs.

Tickets are $20; $18 for seniors, Desert Bluegrass Assoc., TKMA, TFTM and KXCI members.
The concert is at the Unitarian Universalist Church, 4831 E. 22nd Street, just east of Swan Rd., on north side of 22nd. General admission and only 300 can be sold. Doors open at 7:30pm.
Tickets are now at Antigone Books, 411 N. 4th Avenue, The Folk Shop, 2525 N. Campbell and for this show only, tickets are also at Chicago Store East, 5646 E. Speedway, just east of Craycroft. No fee for tickets bought at the outlets.
Comments
Next Concert

Le Vent du Nord

Thursday, March 11, 2021