Old Blind Dogs – 10/14/22 – ASDB Berger Performing Arts Center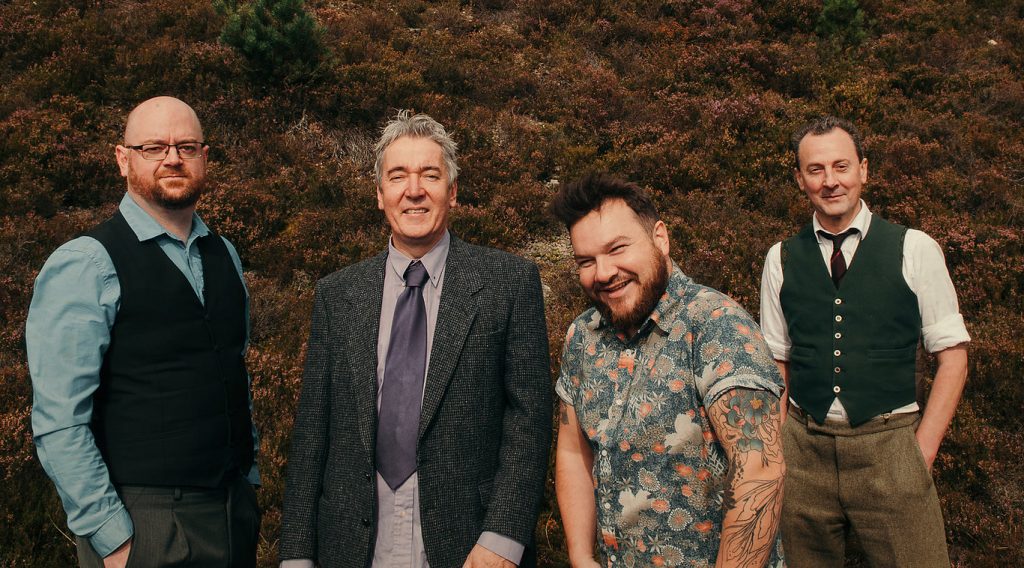 John Barleycorn

Farewell Tae the Haven

Who

Old Blind Dogs

When

Friday, October 14, 2022

Where

1200 West Speedway Blvd
Tucson, AZ 85745

Other Info

ADVANCE TICKETS FOR OLD BLIND DOGS WILL CLOSE online tonight, Thursday, October 13 at 10 pm.
TICKETS can be bought AT the show, and credit and debit cards WILL be accepted. There are plenty available. Tickets left are toward the back of hall--remember, there are only 11 rows in the hall! You can check the seating chart to see what tickets remain to be sold on Friday at the Berger Center. Cash, check and credit cards accepted, however there is a $2 per ticket extra fee if using a card. Thanks!

After a long delay, Old Blind Dogs returns to Tucson to perform at the ASDB Berger PAC. We are pleased to welcome back Jonny Hardie on fiddle and vocals, Aaron Jones on bouzouki and vocals, Donald Hay on percussion and a new piper Elias Alexander, who plays all the pipes and whistle parts previously played by Ali Hutton. His reviews so far in the U.S. tour have been excellent!!

Since forming in Scotland in 1992, 'The Dogs' have stood on the cutting edge of the Scots roots revival. The band has developed its own trademark style with an energetic mix of songs and tunes. Dynamic percussion, polished vocals, soaring fiddle and stirring pipes fuel the delicately-phrased melodies and traditional songs.
"The Old Blind Dogs play with a compelling energy and intoxicating rhythm," says The Scotsman, "...as players and audience seem to share a wild ecstasy of emotion."

Masks are NOT required to attend this show. Masks will be required to purchase CDs in the lobby and we will have plenty of blue standard masks at the CD table should you need one to purchase CDs. Thanks.
Comments
Next Concert

Lunasa in Concert

Pima Community College Center for the Arts

Tucson, AZ, united states (

map

)

Sunday, March 19, 2023